Ssup,
Dah lama tak blogwalking tapi hari-hari aku bukak blog dekat phone sebab nak tengok blog list hahaha.Banyak benda nak share tapi entah la rasa macam tak penting.Ok tak new look? before PT3 aku kemain lagi tahan nafsu nak edit blog(out of idea) Ok let's start.
Sunday,25 September 2016
dalam pukul 4am something.Haritu abah pergi kursus so only 3 of us tinggal dekat rumah ma,aku and adik.For the first time abah pergi kursus time abang aku takda dekat rumah sebab selama ni abah pergi kursus abang aku ada je dekat rumah tapi minggu tu abang aku tak balik.
Aku tidur sorang lol suddenly my mom masuk bilik aku bisik dekat aku dengar tak bunyi orang ketuk² and yes aku dengar.Time tu ma thought it was pencuri ke apa kan tapi bila dengar balik bunyi orang ketuk dinding macam pakai tukul untuk paku sesuatu.Aku jenguk la ikut tingkap semua,time tu mak aku dah bukak lampu bagai dah but there's nothing.
Bunyi tu sumpah kuat aku rasa jiran lain boleh dengar juga ok memang dengar pon natang benda tah dia buat.Then bunyi tu tak stop lagi,mak aku jerit (not jerit la but macam cakap kuat²) suruh diam then bunyi tu dah takda.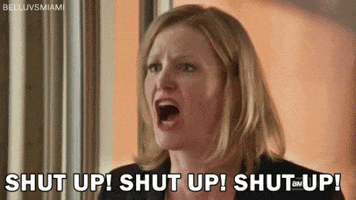 Mak aku tanya bunyi tu datang dari mana,aku kata datang dari rumah sebelah.Sebenarnya sebelum mak aku datang bilik aku,aku ada merungut time aku tidur pasal bunyi bising² tu tapi mamai gila.
Akhirnya diam...until now i donno what the heck my neighbour are doing.Takkan bertukang pagi² kot wtf? Kalau bertukang pukul 1 pagi tu ok lagi.Bila fikir balik tu orang ke hantu atau clown lmao
So conclusion hidup berjiran kenalah hormat menghormati.Jangan ikut kepala kau je,kalau nak bertukang pagi² ke mesin rumput tengah² malam ke pergi duduk hutan sana.
Korang ada tak cerita macam ni? Atau macam lain macam (pebenda aku merepek ni) feel free to share :)